**This post contains affiliate links and I will be compensated (at no charge to you) if you make a purchase after clicking on my links.
Need some R&R after a stressful day at work or at home? A gym may not be the first image that pops into your head when you think about relaxation, but Planet Fitness isn't your typical gym. Read on to find out why I'm hooked!
Related: Save your back with this hip carrier!
RELAXATION
Hydromassage – a delightful 10 minutes on a cushy bed of pressurized warm hydro jets. I love coming in here after a workout to soothe sore muscles, or just first thing in the morning before I work out to help me wake up and ease any stiffness I'm feeling. You can customize the speed and pressure of the jets, as well as target specific areas of your body that need more TLC.
Related: Tired of getting a headache every time you drink? Drink Zbiotics first! It is specially designed to break down the toxic byproduct of alcohol so you feel good after drinking. Such a game-changer!
AFFORDABILITY
Bring a guest for free! With a Black Card membership, you can bring a guest every time you go (no limit on this) and workout at any PF location nationwide. This means that my husband and I only pay $22 per month total to hit the gym together. What other gyms even come close to this? None that I know of! Black Card Membership also includes the upright massage chairs pictured below, and tanning privileges. If you want the no-commitment membership, their classic option is only $10 a month and includes free fitness training!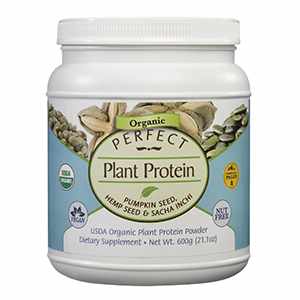 The Best Plant-Based Protein To Build Muscle

ACCESSIBILITY
Normal people work out here. You won't be surrounded by fitness models and meatheads (they set off a Lunk Alarm if anyone starts obnoxiously grunting and dropping weights). I like working out with everyday people like me, just trying to stay healthy and not be judged for using the assisted pull-up machine. You will find all the needed equipment to get in a great workout, whether you want to lift weights, do some HIIT, partner workouts (my favorite) or utilize their free fitness training. I didn't believe that they could offer quality equipment for only $10 a month (base membership) until I actually started working out here. I love the variety of machines they have, especially the PF 360 mobility room which I usually have all to myself in the early mornings!
Ready to head to Planet Fitness to check out the Hydromassage beds? Most locations will offer you a coupon to try a FREE hydromassage session if you ask (definitely check around tax time), and will also provide you with a free tour of the whole facility. Find the closest location to you here! If you're tired of feeling self-conscious and overpaying for a gym membership, give the Judgement Free Zone a shot and find out what you've been missing.
Also, if you're looking to tone up and lose weight, did you know you can bet on your weight loss goal, lose the weight, and win money. Grab some financial motivation and start your HealthyWager today.
Thanks for reading! Before you go, be sure to check out my full list of fitness and health products to aid in your wellness journey here.
Maybe gyms aren't your thing and you prefer outdoor workouts? I've got you covered in this post about How To Find Free Fitness Workouts Both Outdoors and Indoors
Emily